How To Negotiate The Best Price On A New Car
If you are starting off on your new car buying journey and you're trying to figure out how to negotiate a new car price, then you've come to the right place! We provide negotiation services for new cars, and we want to share our years of experience with you so you can benefit from the best car buying experience and get a great deal on your next vehicle. What is a great deal, exactly? It's when you know you couldn't have spent any less on the car you purchased. Knowing how to negotiate a new car price can save you hundreds, if not thousands, of dollars! Negotiating can often come with anxiety for some buyers, but with our tips and tricks, you'll know exactly how to negotiate a new car price, and you'll be able to leave the anxieties behind. Whether you're a seasoned car buyer or you're just starting out, let myHopscotch help you with your next vehicle purchase!
Before You Start
To negotiate a great deal, it is important for you as the consumer to have access to the same level of information and resources as the dealers have. Perhaps more importantly, you need to know how to use that information! To negotiate a new car price, you need to be on an even playing field. To do that, you'll need:
– Information – vehicle price, trade-in value, etc.
– Time – a great deal won't happen overnight.
– An effective buying process – don't worry, we'll teach you all you need to know.
– Patience – there are no shortcuts when it comes to a great deal.
Now you're ready to start, and you'll know how to negotiate a new car price in no time. Just follow these 11 rules for negotiating your next deal!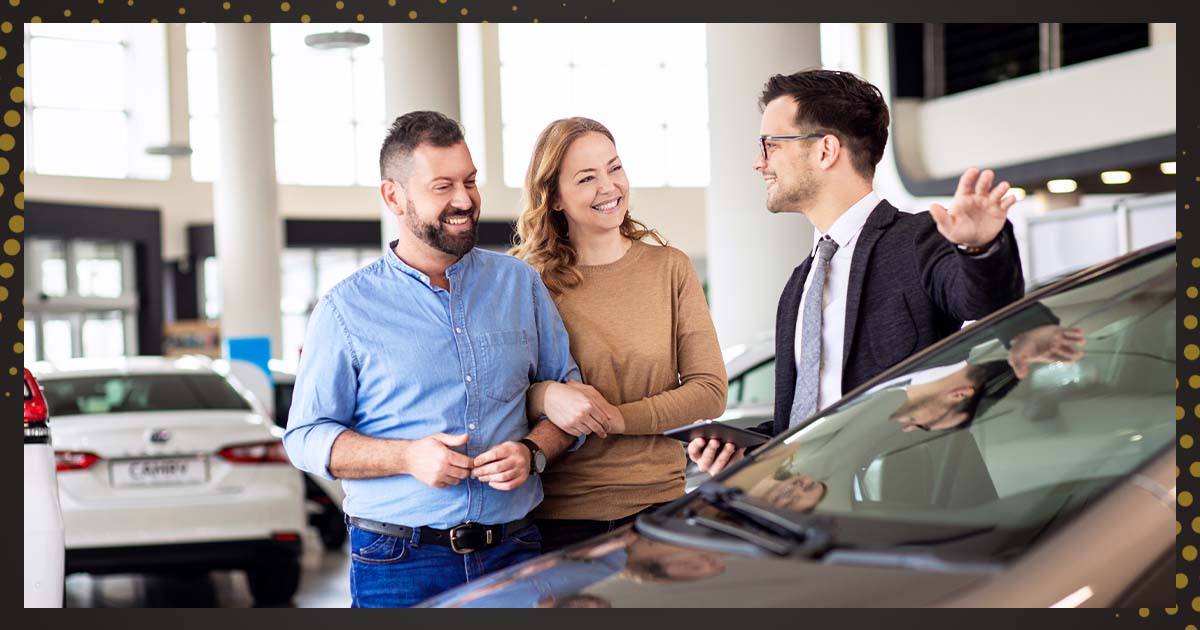 Rule 1: Choose the Right Salesperson
This is perhaps one of the most important steps when negotiating a great deal. If you start the car buying process with a good salesperson, then every step of the negotiation process will be easy. Here are the six characteristics of the right salesperson:
– They have multiple years of experience
– They know their way around the dealership
– They have respect for their superiors and peers
– They know the products and inventory of the dealership
– They listen, care, and are respectful
– They follow up on their commitments and promises
Sometimes due to the high demand of dealerships, there can be a lot of staff turnover. Be sure you're finding someone who has been there for years — not days. You want to sit down with someone knowledgeable and professional.
Rule 2: Leave the Dealership Immediately After the Test Drive
You should take a test drive before ever beginning your negotiation. Regardless of how much research you've done, you want to ensure that the purchase you're about to make is right for you. Ensure you become familiar with the car and utilize everything, so it's to your liking. As your new car negotiation service, we advise you never to buy a car the day you go in for your test drive. An emotionally charged buyer that has fallen in love with a car can easily fall victim to bad deals. When you follow them in the showroom, the salesperson is suddenly crunching numbers and showing you "deals" that have you signing papers when you had never intended on buying a vehicle that day.
Rule 3: Deal With A Minimum of Three Dealerships
When learning how to negotiate a new car price, it is essential to never fall in love with a car. There are hundreds of vehicles out there, and you'll be able to find one you like while also getting a great deal. To get the best deal, we recommend negotiating with at least three dealerships. You'll find why negotiating pricing on cars, trade-in values, loans, and aftermarket items, that pricing becomes very subjective between dealerships. Find the dealership that best fits your needs, and never be afraid to walk away from a deal if it doesn't fit your needs!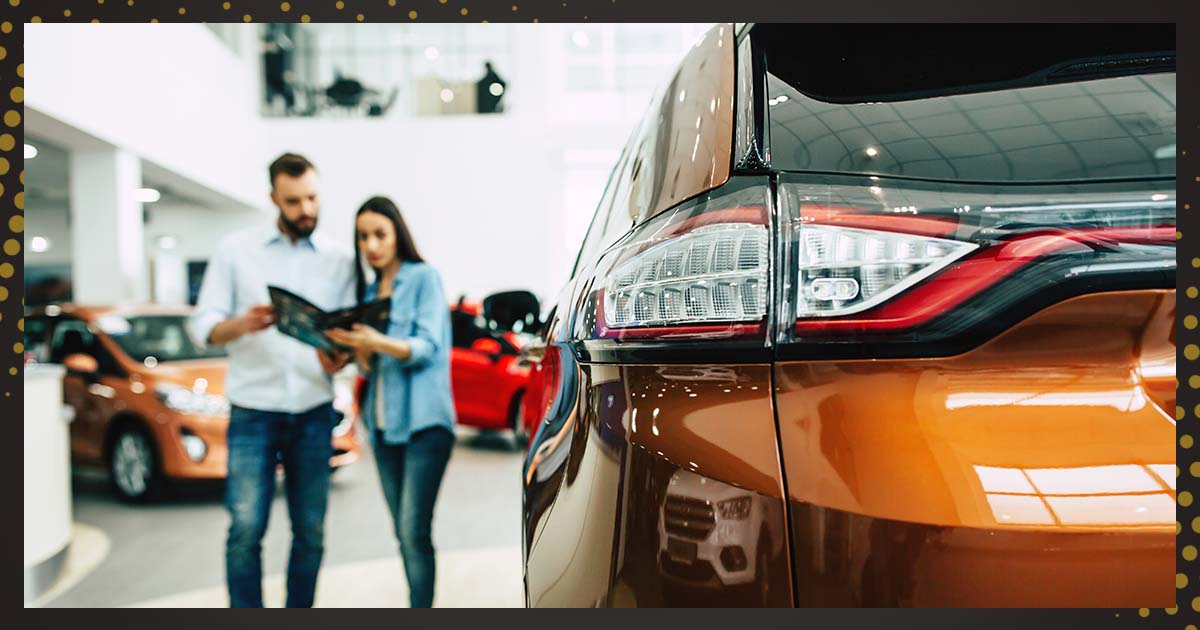 Rule 4: Never Negotiate Based On Your Desired Monthly Payments
Most consumers rarely pay cash for a car, so financing the vehicle is usually the next best option. Having a monthly payment each month allows the consumer to purchase a more expensive vehicle, but never tell the dealership you'll buy a car as long as it fits in your monthly budget. You can end up overpaying by having a bigger interest rate or getting stuck in a long-term loan. By admitting to the dealership the monthly price you're willing to pay, they can trick you into believing that you're getting a great deal, when really you may end up paying more. Instead, try to secure your financing with your bank or credit union before you go into the dealership, then the dealership will have to try to give you a better deal.
When looking at how to negotiate a new car price, it can be a little different when leasing a new vehicle. Instead of focusing on the payments when leasing a new car, turn your focus to the lease terms like allowed mileage, length of the contract, and any upfront costs. For more information on how to negotiate a lease price, check out our blog on the subject.
While trading in your vehicle at the dealership can be a much easier process, trading your vehicle through a private seller can sometimes gain you thousands of dollars more than at the dealership. If your car is in great condition and you owe less than what cars in a similar condition to yours are selling for, then sell it privately to have more money to put towards your next car purchase.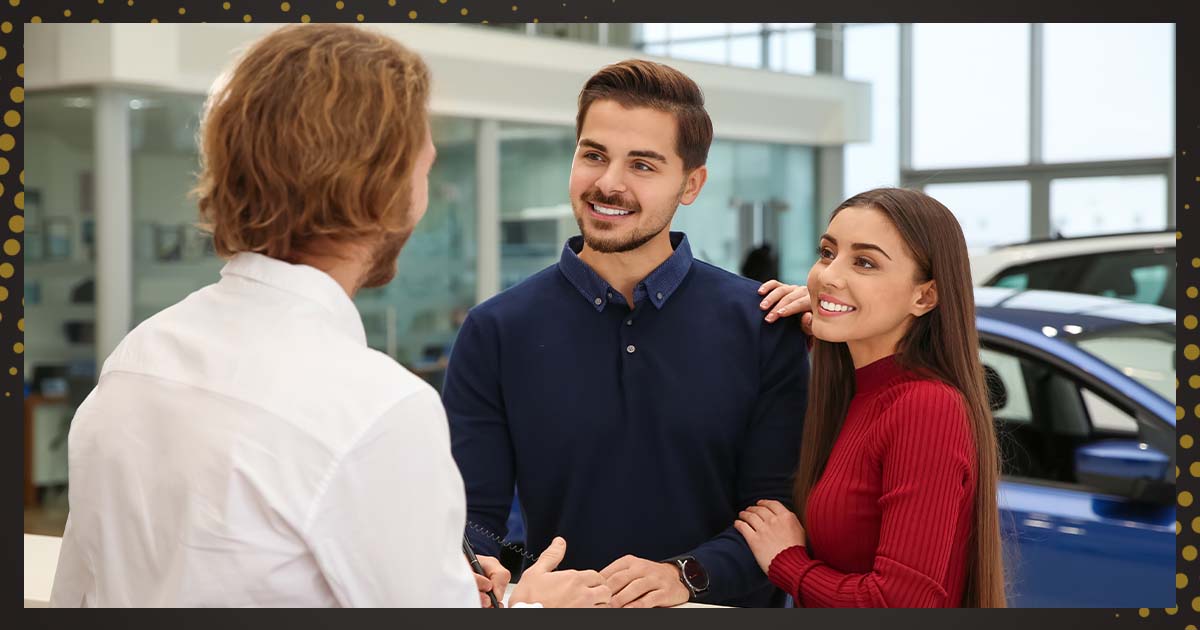 Rule 7: You Can Sell Your Car To Any Dealer
Trading your car is a completely separate negotiation from buying your car. When looking to sell, know your vehicle price and what you're willing to sell it for. What most people don't know when it comes to trading in your vehicle is that you don't have to trade in or sell your vehicle to the dealership you're buying your new car from! Just like when looking at purchasing a new car, we suggest you contact several dealerships to find the best deal for your trade-in.
Rule 8: Keep Your Wallet Safe During Document Signing
You're learning how to negotiate a new car price, but your wallet isn't safe when you think the negotiation is over. You begin signing the paperwork, and that's when they'll start proposing common products like extended warranties, maintenance packages, lease guard insurance, anti-theft systems, tire insurance, gap insurance, and much more. To ensure you're not taken advantage of, make sure you do your homework before you visit the dealership. Know which of these products you may be interested in beforehand and even shop around for the best deals. Remember, you don't have to purchase anything at that moment, no matter how pressured you may feel.
Rule 9: One-Price Dealers Are A Shortcut
Though the idea of a one-price dealer — a dealership where everyone pays the same price — may seem nice at face value, you still have to know how to negotiate a new car price. Negotiating trade-in value, loan interest rate, and everything else other than the vehicle price is essential.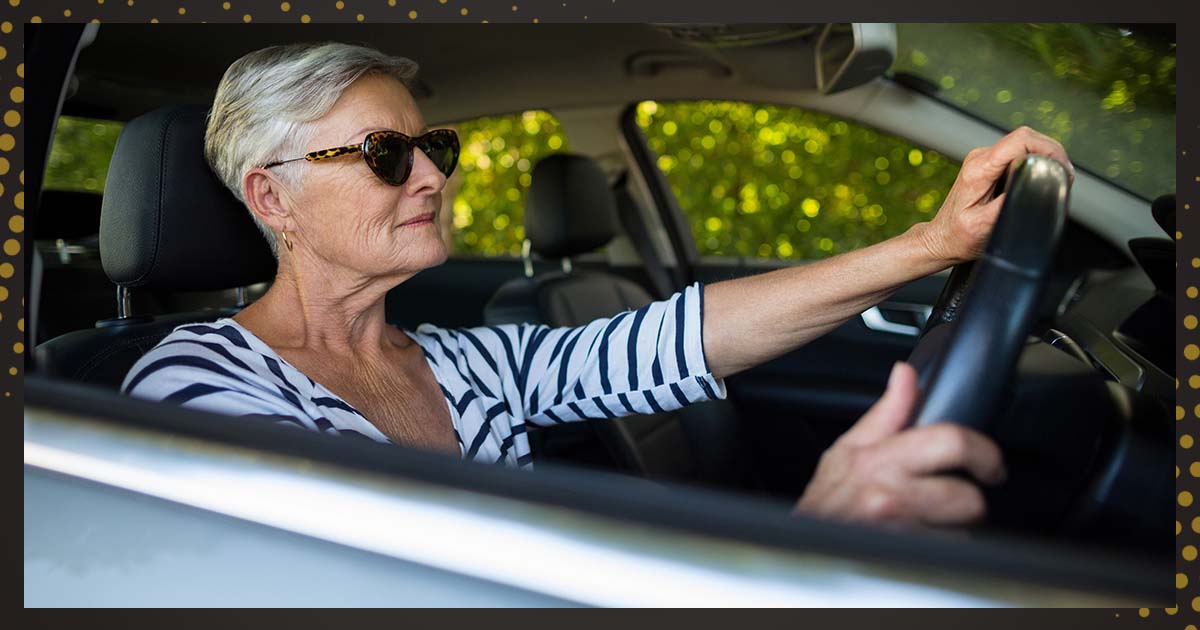 Rule 10: Online Services Work For the Dealer — Not You!
Though online services seem convenient and often advertise great deals, these services get their revenue from the car dealers. That means their customer is the dealer and not you. These online services can provide some information, but we never suggest them as your final solution.
Rule 11: Celebrate Your Great Deal and Drive Safely!
You did your homework and figured out how to negotiate a new car price to fit your budget. Now you have a vehicle at a price you can afford while knowing you got the best deal possible. That's something to celebrate!
Contact myHopscotch
You may have started reading this article wondering how to negotiate a new car price, but now you're ready to negotiate like a pro! Still unsure about your negotiating skills? Contact myHopscotch today and let us do the negotiating for you!