A Few Simple but Worthy Promises
---
We will negotiate a better deal than you could have done on your own.
We will communicate with you as frequent as you wish so you can be fully informed about our progress and process.
We will demonstrate the highest level of Professionalism and honesty throughout with our communications and process.
We will make progress at however fast or slow you may want it to be.
We will always deliver the most accuracy facts and without any favoritism to any brand or dealer.
You Relax, We Handle Everything
We work for you, not the dealers
A Proven Process that is Guaranteed to Save You Time & Money
Click on each
purple dot to
learn more
You've just seen much we can save you
Before you hire us, wouldn't it be great to know how much you could save?
We agree, which is why we created the myHopscotch Savings Calculator you just went through. The Calculator compares what you're looking for with what we've saved our previous clients. It then pulls everything together and estimates how much we can save you.
A team of experts on your side
myHopscotch's expert negotiators know the car business better than just about anyone else. And we are always on your side, not the car dealers'. Unlike those other car buying services, myHopscotch never takes kickbacks from dealers. That's right - TrueCar, CarFax and all the car sites say they are on your side, but they get paid by dealers!
We ask you to pay our service fee upfront to get started. But we are NEVER going to be an added expense. If you don't think we saved you multiples of our fee, we'll give you your money back.
Communicate & give us our marching orders
After you have hired our team of experts, your personal advocate contacts you and sets up a time to talk about the car you're looking for. The two of you will talk about every aspect of the car buying process: from timing and budget to those confusing trim levels. Don't know exactly which car you want? We can help with that too.
We know there's a lot of things to remember when you're looking for a car. Which is why you'll have a personalized online dashboard that tracks everything from the color of your dream car to what we talked about last Monday.
We Handle Everything from A to Z
After we know exactly what you want, we get to work. We'll set up no-pressure test drives, find your dream car, and negotiate everything: price, financing rate, trade-in value, and aftermarket products. When we're done, and have the best deal possible, we'll walk you through the numbers.
While all this work is going on behind the scenes, you get to relax. But don't worry, we'll keep you informed every step of the way.
Sign & Drive knowing you got the best deal
After you've agreed to the deal:
You walk into the dealership and are greeted by a sales rep that is expecting you, with all the paperwork already filled out and numbers already negotiated. They will walk you through it, you sign it (or call your personal negotiator if any questions pop up), and then drive off knowing you got the best deal possible.
Most of our clients are in and out of the dealership in less than an hour!
Our Mission

Money Back Guarantee

Why choose us?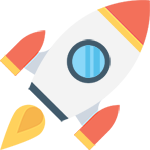 Dedicated to disrupting the outdated US car buying model
The way Americans buy cars works great for the car dealer, but not for car buyers. myHopscotch levels the playing field and ensures our customers don't get taken advantage of. For an affordable and guaranteed fee, our professional negotiators work exclusively on behalf of our clients. Unlike other services, we never take money from dealers. We guarantee our clients significant savings of both money and time. And we provide our clients peace of mind knowing that in the battle between car dealer and car buyer, the buyer comes out victorious.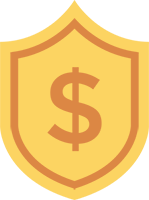 Not happy with our service?
We'll give you a refund.
It's That Simple.
To make things really easy, we back our service with one of the most powerful and simple guarantees anywhere. If you have any regrets about hiring us after we complete our work, just tell us and we will refund 100% of what you paid us. No fine print. No hidden conditions. What more could you want?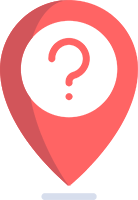 No one else does what we do, and how we do it.
Our Founder & CEO has structured this company so that, unlike the rest of the so-called "competition", we work for you and only you. We never, NEVER take a penny from the dealerships, and tailor our service to you and your every need. We are myHopscotch and we are here to make your car buying experience as enjoyable as it possibly can be.
Our client's say, "I will never buy a car any other way"
Reviews are pulled from a 3rd party site, TrustPilot