We negotiate with dealers so you don't have to
You'll spend less time buying a new car and more time enjoying it
Four simple guarantees when you use us for your next automobile purchase: You will spend less than any other way of buying a car. You will spend less time than any other way of buying a car. Our fee is only a fraction of the savings we will negotiate on your behalf. Remain healthy, we eliminate the need for all in-person dealer contacts.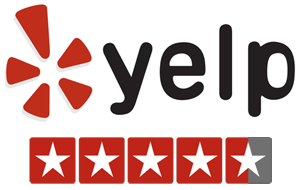 Our Process and Breakdown of Fees
---
myHopscotch is a car-buying consulting agency that locates, negotiates and delivers an extremely competitive price on new or pre-owned cars for our customers. Through our extensive knowledge of auto sales and customer service, we take the stress out of the car-buying experience and provide significant savings of both time and money. As your advocate, we always look out for your best interests and eliminate possible conflicts by not accepting any form of compensation from car dealerships.
FREE DEAL REVIEW
As consumer advocates, we are offering this FREE service to ensure that our clients don't over-pay for their purchase or lease. myHopscotch will split the total difference of what we save you. We are confident that we will beat your deal. If we cannot beat your deal, you pay us nothing and you will walk away with peace of mind knowing that you did a great job on your own.
FULL SERVICE
If you fall under any of these categories, we recommend you use our Full Service:
I'm capable of negotiating a good deal for myself, but would rather not deal with the process
I dislike the entire process of buying a car and would like someone I can trust to do it for me.
I don't know enough about a car negotiation to be able to intelligently negotiate my own deal.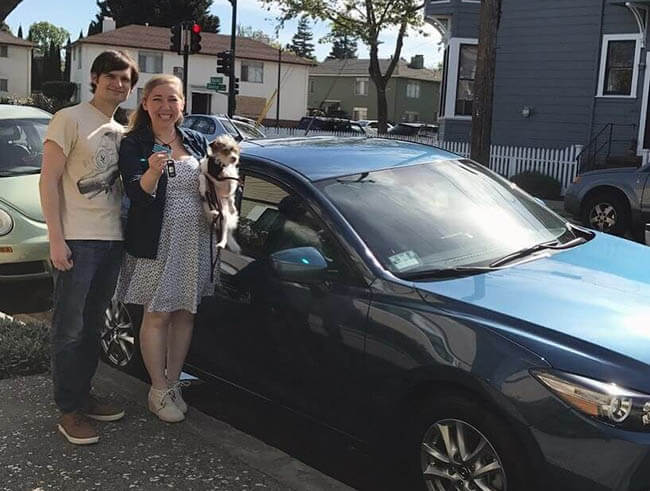 Tyler & Lauren | Alameda, CA
We Saved $4,217!
"It was a delightful, nearly stress-free experience, we feel like we were treated well and fairly, and got a great deal. Thanks so much for your help through the process!"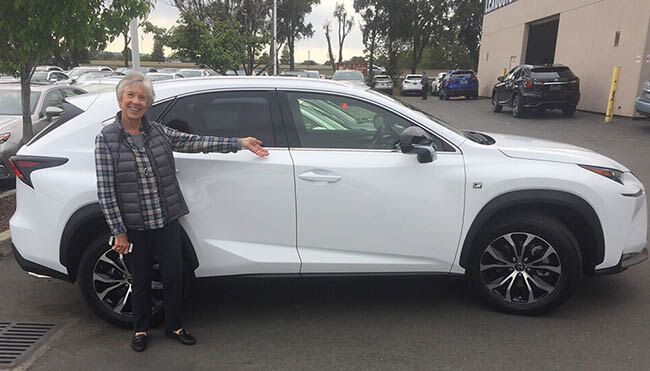 Larry & Ann | Novato, CA
We Saved $4,830!
"Ihis is the most pleasant and hassle free car buying experience I have experienced in 50 years and will definitely be telling all of my friends of this great experience. They got the exact car that I wanted and the price substantially below what I would have tried to negotiate. I will definitely buy my next car through myHopscotch. Thanks for your great help!"
HOW THIS WORKS
You can expect superior customer service at every step.
Selecting the perfect automobile
Conduct an initial consultation with you to learn all about your needs and wants, both financially and otherwise.
We make brand, make and model recommendations that fit your needs and wants to provide a tremendous time savings. Avoid hassles at dealership and regretful purchases.
Should you lease or buy? You will be an expert on this after working with us.
Schedule test drives that are pressure free, fast and informative.
After your selection is made
We locate the exact car you want, anywhere in the country to save you countless frustrating hours. If it's out there, we will find it.
We use our proven "insider" information and techniques to negotiate a great deal. A hard to beat price, lowest upfront cash, (lease or purchase) monthly payments, and a high trade-in value.
We also evaluate and make recommendations for all after market products, like extended warranites and accessories and negotiate the prices for all of them if you have any interest in purchasing any of them. This is the area that even the most savy car buyers get talked into grossly overspending.
After the negotiations are done
We review the contract details before on your behalf before you sign anything.
We facilitate all detail regarding the necessary documentations that you need to provide.
Arrange delivery details, including delivery to your home or office if available by the dealer.
Make sure the car is ready (detailed, washed, etc)
Stay on-call throughout the signing process to deal with any surprises or answer any questions.
---
All this and remember, we guarantee that our fee added to what you will spend on your car will be LESS than what you would have spent without us.