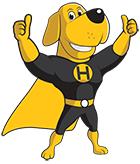 XXX Which one of the following options best describes you?
Please click on one of the options below.
As long as hiring myHopscotch doesn't become an additional expense, you prefer having our professionals handle your entire purchase from A-Z.
You have the time, the patience, prefer to take your chances with the dealers, and you would like a couple of free pointers that can save you money, time, and aggravation.